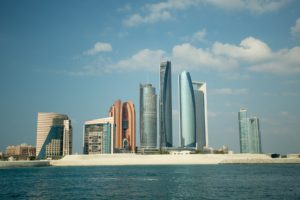 Abu Dhabi is not just known for its shopping centres and luxury attractions but it is also a great place to find out more about the nation's traditions. There are a lot of great places to visit in this industrious city. If you are visiting this big part of the emirates, here are some places you can consider:
Sheikh Zayed Grand Mosque
Opened in 2007 after nearly 20 years of construction, this mosque can hold about 40,000 worshippers making it the biggest mosque in the city. Don't worry if you are non-Muslim as you will still be able to enjoy all areas of this modern mosque that is designed with Mameluke, Ottoman, and Fatimid elements.
Visit in the morning and join the Abu Dhabi Morning Tour to know the city even more. The four hour tour includes the Sheikh Zayed Mosque, the bustling markets and fishing harbor of Al Mina, and the heritage village.
Louvre Abu Dhabi
The Louvre Abu Dhabi is an amazing and unique museum. It displays a diverse and wealthy art and provides a history of humanity's artistic achievements. From ancient Egyptian statuary to Picasso's famous paintings, they have it all.
Ferrari World
If you are a thrill seeker, visiting this theme park will complete your trip. Meant not just for the adventurous but also for families. Kids can ride the Junior GT track while adrenaline junkies can ride the Flying Aces roller coaster.
This branded theme park also holds a large collection of Ferrari cars that goes back to 1947. They also provide a tour around the factory and Ferrari knowledge game show for Ferrari enthusiasts.