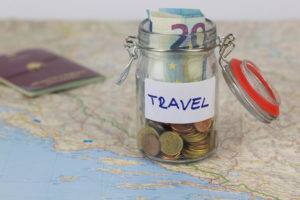 You don't actually need to be rich to travel a lot. However, most people think they need a lot of budgets to enjoy a good vacation. But with a good bit of planning, you can actually go to the places you really love to visit.
Here are some ways you can travel even if you have a tight budget:
Plan ahead of time
Everything gets expensive the longer you make your plans wait. You may miss out on a good plane ticket deal, hotel reservation or cruise packages if you just keep on looking for them but you are not even booking it. So plan your destination and start scouting for good deals. Once you find the perfect one for you, don't hesitate to book it.
Travel during the off-season
Sticking to off-peak times can seriously cut the cost of your travelling expenses in half. Planning your trip during the off-season can save you more money which will allow you to spend more during your trip. Avoid booking during major holidays, spring and summer breaks.
Watch out for flight price changes
If you are planning a trip in advance, better get price alert through Skyscanner. This will let you monitor if the prices for tickets are going up and down and you can decide easily if you will be getting a ticket or wait a bit more for the price changed.
Don't bring that bulky suitcase
Some airlines charge an extra when you check a bag. So if you do not want to pay for that extra, just leave that bulky suitcase at home. Also, a large luggage can be troublesome especially if you are travelling to many different locations.